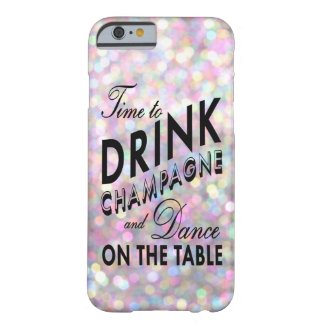 Glitter is everywhere! This season's party colour is gold. Gold is festive and goes well with almost every other color. Gold dresses appeared in lots of this winter's catwalk. But there's other glitter colors you can try. I have a blue sweater that glitters and I love it. You can find lots of products were glitter makes the difference. It has been a strong trend and not just for young girls. Are you a fan of glitter? Or you just can't stand the thing?! Glitter is present in women clothing, shoes, acessories. But it's also strong in home decor. I made a quick search for DIY crafts ideas so that you can
add (just) a touch of glitter to the season! Find also a selection of fine Iphone 6 cases from Zazzle! Enjoy!
4. Glitter votive jars for Christmas table, it's simple!