Hello!
There's a forgotten part of the Australian landscape where snow is abundant.The alpine region of Australia stretches through New South Wales and into Victoria. No kangaroos there that I'm aware but I might be wrong. I live on the other side of the world!
This kangaroo is decorating a pine tree under the falling snow. The bubble and soft tones make this digital collage look like a dream, a fantasy. This product is ideal for the holiday season and it was an entry to the
#createarthistory challenge.
Kangaroo
illustration is from John White's,
Journal of a Voyage to New South Wales
, 1790, a book with sixty-five plates of non-descript animals, birds, lizards, serpents, curious cones of trees and other natural productions by John White Surgeon-General to the Settlement.
In this page you can have a close look at the kangaroo
and a full description of the animal, these are just a few lines : "
The proportions of some of the parts of this animal bear no analogy to what is common in most others. The disproportions in the length between the fore legs and the hind are very considerable; also in their strength, yet perhaps not more than in the Jerboa. This disproportion between the fore legs and the hind is principally in the more adult; for in the very young, about the size of a half-grown rat, they are pretty well proportioned; which shews that at the early period of life they do not use progressive motion."
As for
John White
: "
in 1788 White was appointed Surgeon-General of New South Wales and organised a hospital for the new colony, somewhat hampered by a lack of medical supplies. He became interested in the native flora and fauna of the new land and investigated the potential of Australian plants for use as medicine. He observed the olfactory qualities of eucalyptus and distilled eucalyptus oil in 1788. Wikipedia
" I found
this interesting article about him
. It says that the book mentioned before, one of the important First Fleet Journals, it was the first substantial
natural history book on Australia.
The tree in the illustration isn't a real pine tree, it's a digital collage and it was made from a
John Sims
botanical illustration of a flower. The red Christmas balls are my creation.
If you liked this digital collage you can find products with this illustration at the following online stores: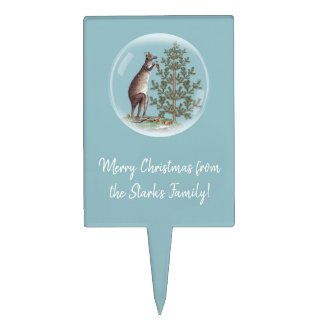 Christmas in Australia Cake Topper
by
papelustro