Hello again.
I hope you're enjoying these brief posts on botanical artists!
I already knew the work of Pierre Joseph Redouté. I am interested in art so I knew he is one of the most famous flower painters of all time. I knew that roses and lilies, were the two flowers he loved the most and that Marie-Antoinette appointed him as her court painter. Not much but I refreshed my knowledge already!
In this article he is called the Raphael of Botanica
and I found in it these few lovely words from editor Eva Mannering, who wrote the introduction to the 1954 publication of Pierre-Joseph Redouté's Roses:
"The conditions which made possible a work like this exist no longer, nor do the roses themselves as they are illustrated in this book… They are reminders of a more leisurely age, pleasing and delighting us in their colorful abundance. For by giving us one rose, he has given us at the same time, all the roses of all summer days."
Redouté is still cherished nowadays. Just an example: The Museum of Romantics hosted an exhibition from April 25th to September 24th called The power of flowers. For the first time in France, the Museum of Romantics and the Museum of Natural History displayed a compendium of Redouté's rare watercolors that reveal the subtlety of the finest brushwork. Here's the advertising poster.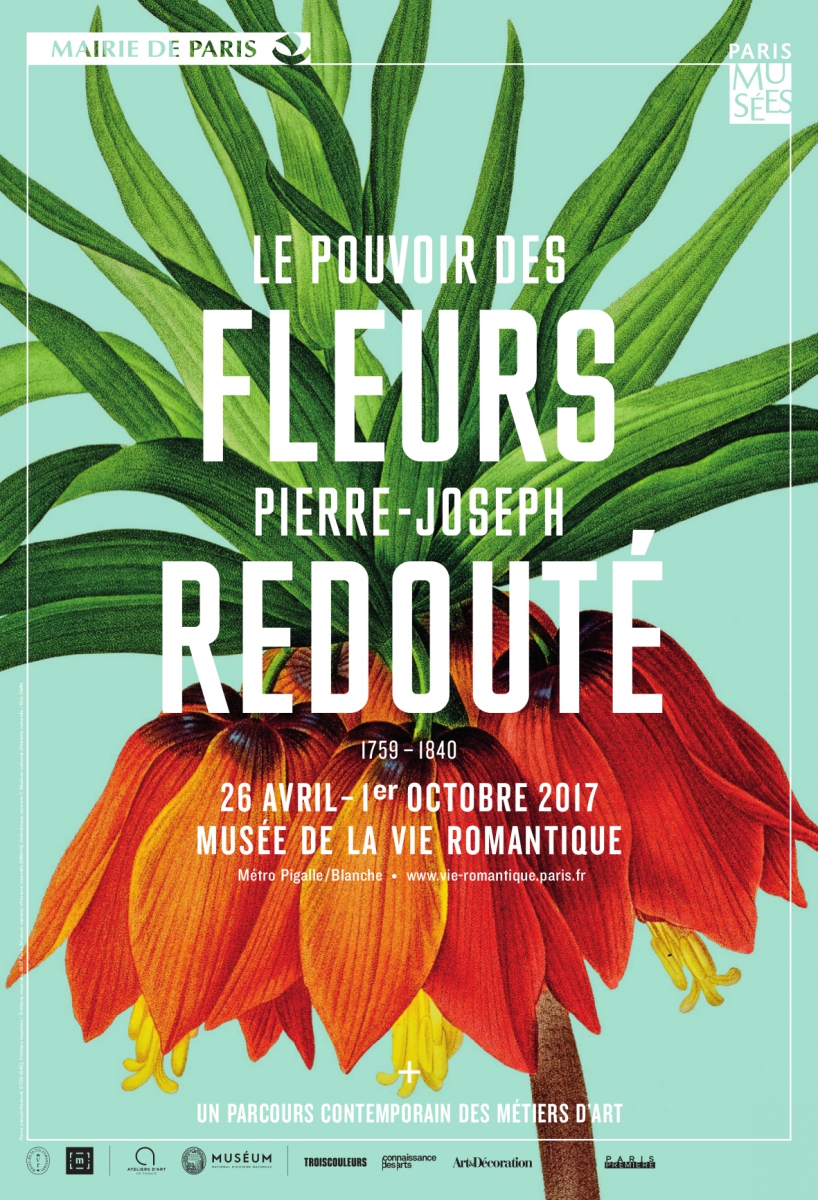 And these are the stores where you can purchase gifts with Owl of wisdom illustration :